November 26, 2018
Cricket Wireless complaints number & email.
Cricket Wireless
Average rating:
1 reviews
Sep 3, 2019
Customer Service, Employee Complaint
City where company is located (optional):
Augusta
This was the worst service I have ever received in my life and that's been quite a while... the lady cursed me out called me all kinds of MFrs told me to get the F out of the store... she was shutting the store down she was so disgusting ...she cursed me out refused absolutely refuse to wait on me and accommodate the situation ... this is the same person that did not complete the sale and I had to return there to get the box the instructions and the charger because she did not give it to me because she was worried about getting liquor and food to drink on the job....did not give me the charger in the Box she did not give me a box when I left there .. after upgrading my phone and purchasing another one.. it was so disgusting I need to speak with someone as soon as possible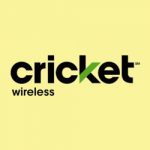 Get verified information about Cricket Wireless complaints email & Phone number. If you wish to complain to the Cricket Wireless, then call the complaints line on 1-800-CRICKET (274-2538) or 611. Should this not effect a satisfactory resolution to your complaint, then you can take the matter further by following the company's complaints procedure.
Cricket Wireless complaints email & Phone number
Last updated on February 28th, 2020 at 08:59 am
How to make a Complaint to Cricket Wireless
Call the Cricket Wireless on their complaint number in the first instance on 1-800-CRICKET (274-2538) or 611. If this does not resolve the issue for you, then you should write to the Cricket Wireless via the online form on their website or by letter and proceed through their complaints handling process. If corresponding by letter, writing to your branch is recommended.
Cricket Wireless complaint contacts like Phone, email and support form
Complaint via Phone number : 1-800-CRICKET (274-2538) or 611
Complaint via Email :
The Complaint via  Support Form : Cricket Wireless Support Form
Cricket Wireless complaint website : www.cricketwireless.com
Tweet: CricketNation
Cricket Wireless Corporate Head Office address
575 Morosgo Dr NE, Atlanta, GA 30324, USA
Also Read: Tracfone complaints email & Phone number
About Cricket Wireless
Cricket Wireless LLC is a prepaid wireless service provider in the United States, a subsidiary of AT&T Inc. It offers mobile voice, text, and data using parent AT&T's nationwide network.
Cricket's first market was Chattanooga, Tennessee, in 1999 and through much of its early growth became known as a network focused on small, rural markets.
How BridgePay Works
BridgePay can only be setup in a Cricket store or by calling 1-800-CRICKET (1-800-274-2538). You can make your second payment using the same methods, or by visiting My Account online or the myCricket app.
BridgePay allows you to split your Cricket bill into two separate payments. As long as you get set up within seven (7) days before or after the start of your billing cycle, you'll get 7 additional days to make the second payment.
Products & Services
Products
Mobile broadband devices
Services
Wireless communications
Also Read: Net10 complaints email & Phone number
Hopefully, We helped you to get some genuine records for Cricket Wireless Complaint information.
Use below complaint form to discuss problems you have had with Cricket Wireless , or how they have handled your complaints. Initial complaints should be directed to Cricket Wireless directly. You can find complaint contact details for Cricket Wireless above.
Cricket Wireless Customer Reviews
Cricket Wireless
Average rating:
1 reviews
Sep 3, 2019
Customer Service, Employee Complaint
City where company is located (optional):
Augusta
This was the worst service I have ever received in my life and that's been quite a while... the lady cursed me out called me all kinds of MFrs told me to get the F out of the store... she was shutting the store down she was so disgusting ...she cursed me out refused absolutely refuse to wait on me and accommodate the situation ... this is the same person that did not complete the sale and I had to return there to get the box the instructions and the charger because she did not give it to me because she was worried about getting liquor and food to drink on the job....did not give me the charger in the Box she did not give me a box when I left there .. after upgrading my phone and purchasing another one.. it was so disgusting I need to speak with someone as soon as possible