Proactiv complaints email & Phone number
Get verified information about Proactiv complaints email & Phone number. Call 1-800-309-4796 to make a complaint to Proactiv about their service.
How to make a Complaint to Proactiv
Complaints handling is available on the Proactiv website via 'Customer Su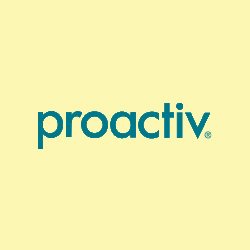 pport.' The first step is to call on the complaints line 1-800-309-4796. If your complaint is not resolved at this stage, the company's complaints procedure is clearly set out along with further contact details such as a correspondence address and online contact form.
Proactiv complaint contacts like Phone, email and support form
Complaint via Phone number : 1-800-309-4796
Complaint via Email :
The Complaint via  Support Form : Proactiv Support Form
Proactiv complaint website : www.proactiv.com
Tweet: proactiv
Proactiv Corporate Head Office address
100 N Sepulveda Blvd #1400, El Segundo, CA 90245
Also Read: Crest complaints email & Phone number
About Proactiv
Proactiv, is a brand of skin-care products. Developed by two American dermatologists, Katie Rodan and Kathy Fields, and launched in 1995 by Guthy-Renker. The brand's primary product is a three-step kit comprising a cleanser, toner and lotion, which sells for $20 a month in the United States.
Products & Services
Skincare
Also Read: Aquafresh complaints email & Phone number
Hopefully, We helped you to get some genuine records for Proactiv Complaint information.
Use below complaint form to discuss problems you have had with Proactiv , or how they have handled your complaints. Initial complaints should be directed to Proactiv directly. You can find complaint contact details for Proactiv above.
Contact Information
100 N Sepulveda Blvd #1400, El Segundo, CA 90245