September 13, 2018
Frontier Communications complaints number & email.
Frontier Communications
Average rating:
1 reviews
Feb 26, 2020
Whole company
City where company is located (optional):
Illinois
Been waiting for the credit to be applied to our account and still nothing. It's been 6months . Have spent hours on the phone and was treated like crap and lied too. Completely trash. I am also on hold as I type this. Cause they decide to shut our service off for there mistake. I have to rate this if it was my choice is leave nothing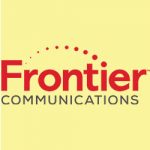 Get verified information about Frontier Communications complaints email & Phone number. To complain to Frontier Communications about their service, call 1 (800) 921-8101 to discuss your issue. If this is unsuccessful in resolving the problem, the company have a complaints procedure to follow.
Frontier Communications complaints email & Phone number
Last updated on December 16th, 2019 at 05:13 am
How to make a Complaint to Frontier Communications
In the first instance, you should contact Frontier Communications by phone on 1 (800) 921-8101. If this does not work, then the next step is to write to the company. There is no email address or online contact form link on the website in the complaints section, so you will have to use the postal correspondence address.
The Frontier Communications website explains the steps required to progress your complaint.
Frontier Communications complaint contacts like Phone, email and support form
Complaint via Phone number : 1 (800) 921-8101
Frontier Communications Technical Support Phone Number:  1 (800) 921 8104
Complaint via Email : n/a
Complaint via  Support Form : Frontier Communications Support Form
Frontier Communications complaint website : www.frontier.com
Tweet: askfrontier
Frontier Communications Corporate Head Office address
401 Merritt 7
Norwalk, Connecticut 06851, USA
Also Read: Cox Communications complaints email & Phone number
About Frontier Communications
Frontier Communications Corporation is a telecommunications company in the United States. It was known as Citizens Utilities Company until May 2000 and Citizens Communications Company until July 31, 2008.
Frontier is the fourth largest provider of digital subscriber line (based on coverage area) in the United States.
More contact number's of Frontier Communications
Pay Your Bill: 1.800.801.6652
Technical Support: 1.800.239.4430
Products & Services
Local and long-distance telephone service
Internet access
wireless Internet access
digital phone
DISH satellite TV
fiber-optic Internet
fiber-optic television
Also Read: Comcast complaints email & Phone number
Hopefully, We helped you to get some genuine records for Frontier Communications Complaint information.
Use below complaint form to discuss problems you have had with Frontier Communications, or how they have handled your complaints. Initial complaints should be directed to Frontier Communications directly. You can find complaint contact details for Frontier Communications above.
Frontier Communications Customer Reviews
Frontier Communications
Average rating:
1 reviews
Feb 26, 2020
Whole company
City where company is located (optional):
Illinois
Been waiting for the credit to be applied to our account and still nothing. It's been 6months . Have spent hours on the phone and was treated like crap and lied too. Completely trash. I am also on hold as I type this. Cause they decide to shut our service off for there mistake. I have to rate this if it was my choice is leave nothing