September 24, 2018
LG Corp complaints number & email.
LG Corp
Average rating:
1 reviews
Feb 10, 2020
LG
I purchased an LG tv about 4 years ago, this past few months I have noticed that the picture is getting darker and the color is fading, a family member of mine had the same issue with an LG tv, I contacted customer support and was told I should just get it fixed, I am electing to discard this tv and buy a vizio or Samsung as the have very good reviews, I will not buy another LG product nor will I recommend it to anyone I know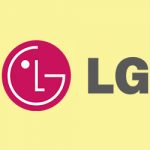 Complaint Phone number: 800 243-0000
Complaint Email:
Tweet: LG Corp
Website: http://www.lgcorp.com/
Head Office address: 1000 Sylvan Avenue Englewood Cliffs, New Jersey 07632
Get verified information about LG Corp complaints email & Phone number. If you wish to complain to LG Corp, call the complaints line on 800 243-0000. There are full contact details and information about the complaint procedures on the LG Corp website.
LG Corp complaints email & Phone number
Last updated on December 16th, 2019 at 08:43 am
How to make a Complaint to LG Corp
Complaints handling is available on the LG Corp website via 'Customer Support.' The first step is to call on the complaints line 800 243-0000. If your complaint is not resolved at this stage, the company's complaints procedure is clearly set out along with further contact details such as a correspondence address and online contact form.
LG Corp complaint contacts like Phone, email and support form
Complaint via Phone number : 800 243-0000
LG Corp Headquarters Phone Number: 1-201-816-2000
Complaint via Email : –
Complaint via  Support Form : LG Corp Support Form
LG Corp complaint website : www.lgcorp.com
Tweet: lgus
LG Corp Corporate Head Office address
1000 Sylvan Avenue
Englewood Cliffs, New Jersey 07632
Also Read: Hoover Company complaints email & Phone number
More Contact Number's Of LG Corp
Commercial Display: 888-865-3026
Air Conditioning Technologies: 800-423-4142
Solar, Commercial Laundry, Styler: 888-865-3026
PTAC: 888-865-3026
About LG Corp
LG makes electronics, chemicals, and telecom products and operates subsidiaries such as LG Electronics, Zenith, LG Display, LG Uplus , LG Innotek and LG Chem in over 80 countries.
LG manufactures and sells home appliances, entertainment products, mobile communications products, and business solutions in the United States.
Products & Services
Electronics
Chemicals
Telecommunications
Engineering
Information technology
Power generation
Also Read: Home Depot complaints email & Phone number
Hopefully, We helped you to get some genuine records for LG Corp Complaint information.
Use below complaint form to discuss problems you have had with LG Corp, or how they have handled your complaints. Initial complaints should be directed to LG Corp directly. You can find complaint contact details for LG Corp above.
LG Corp Customer Reviews
LG Corp
Average rating:
1 reviews
Feb 10, 2020
LG
I purchased an LG tv about 4 years ago, this past few months I have noticed that the picture is getting darker and the color is fading, a family member of mine had the same issue with an LG tv, I contacted customer support and was told I should just get it fixed, I am electing to discard this tv and buy a vizio or Samsung as the have very good reviews, I will not buy another LG product nor will I recommend it to anyone I know