November 24, 2018
Louis Vuitton complaints number & email.
Louis Vuitton
Average rating:
1 reviews
Aug 5, 2020
handbag was out of stock, and I was not notified
I placed an order for the Gracefull MM shoulder bag last Wed. April 29th. The sales rep, Mikayla took my order and said I could have it in 2 or 3 days.
I had a glitch with my bank because they wondered if it was fraud because of the amount of $1,534.76.
But, I called the bank, and fixed the problem.
My complaint is I was never called or emailed that this bag was out of stock.
I think this transaction was handled poorly.
I realize people on your staff are working from home, but every time I called to check to see when it would arrive, I was on hold for 30 min.
I would love to reorder this bag, but, just wanted to say, I was not happy with the poor service. Nancy Roe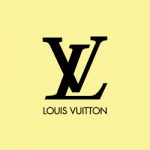 Get verified information about Louis Vuitton complaints email & Phone number. Call the Louis Vuitton complaints line on 1-866-VUITTON (1-866-884-8866) if you have a complaint about a product or service. Other contact methods including online and post, and Louis Vuitton resolve to handle complaints in a systematic fashion keeping the customer informed at all times.
Louis Vuitton complaints email & Phone number
Last updated on December 20th, 2019 at 10:49 am
How to make a Complaint to Louis Vuitton
Louis Vuitton have a complaints line on 1-866-VUITTON (1-866-884-8866) where you can make your initial complaint. A structured process is in place to handle your issue and keep you informed on a regular basis, and various other contact methods are shown on the website in the 'Contact Us' section.
Louis Vuitton complaint contacts like Phone, email and support form
Complaint via Phone number : 1-866-VUITTON (1-866-884-8866)
Complaint via Email :
The Complaint via  Support Form : Louis Vuitton Support Form
Louis Vuitton complaint website : us.louisvuitton.com
Tweet: louisvuitton
Louis Vuitton Corporate Head Office address
1 E 57th St, New York, NY 10022, USA
Also Read: Jared Jewelers complaints email & Phone number
About Louis Vuitton
Louis Vuitton fashion house and luxury retail company founded in 1854 by Louis Vuitton. The label's LV monogram appears on most of its products, ranging from luxury trunks and leather goods to ready-to-wear, shoes, watches, jewelry, accessories, sunglasses and books. Louis Vuitton is one of the world's leading international fashion houses.
Products & Services
Bags
Gift
Small Leather goods
Travel
Fragrances
Accessories
Shoes
Also Read: Bloomingdales complaints email & Phone number
Hopefully, We helped you to get some genuine records for Louis Vuitton Complaint information.
Use below complaint form to discuss problems you have had with Louis Vuitton , or how they have handled your complaints. Initial complaints should be directed to Louis Vuitton directly. You can find complaint contact details for Louis Vuitton above.
Louis Vuitton Customer Reviews
Louis Vuitton
Average rating:
1 reviews
Aug 5, 2020
handbag was out of stock, and I was not notified
I placed an order for the Gracefull MM shoulder bag last Wed. April 29th. The sales rep, Mikayla took my order and said I could have it in 2 or 3 days.
I had a glitch with my bank because they wondered if it was fraud because of the amount of $1,534.76.
But, I called the bank, and fixed the problem.
My complaint is I was never called or emailed that this bag was out of stock.
I think this transaction was handled poorly.
I realize people on your staff are working from home, but every time I called to check to see when it would arrive, I was on hold for 30 min.
I would love to reorder this bag, but, just wanted to say, I was not happy with the poor service. Nancy Roe