October 20, 2018
CenterPoint Energy complaints number & email.
CenterPoint Energy
Average rating:
1 reviews
Jan 20, 2020
clean up behind yourself
City where company is located (optional):
4141 1st. ave. north st. petersburg
subcontracters working on street lights cut limbs to get to light n left limbs in my front lawn at 4141 1st Av. north st.petersbug Fl. Basic rule clean up behind yourself. thank you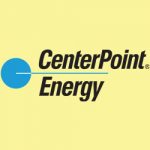 Get verified information about CenterPoint Energy complaints email & Phone number. To complain to CenterPoint Energy about their service, call 713-207-1111 (Headquarters) to discuss your issue. If this is unsuccessful in resolving the problem, the company have a complaints procedure to follow.
CenterPoint Energy complaints email & Phone number
Last updated on December 18th, 2019 at 11:29 am
How to make a Complaint to CenterPoint Energy
CenterPoint Energy provide a range of complaint handling options on their website. The first step is to phone the complaints line on 713-207-1111 (Headquarters) / 713-659-2111. Alternatively, local branches are geared to help their account holders and deal with complaints so a personal visit is an option.
Customers can use an online form to make a written complain online, and there is a postal correspondence option. There is a summary on the website of how CenterPoint Energy will handle your complaint and what communication to expect.
CenterPoint Energy complaint contacts like Phone, email and support form
Complaint via Phone number : 713-207-1111 / 713-659-2111
Complaint via Email : n/a
The Complaint via  Support Form : CenterPoint Energy Support Form
CenterPoint Energy complaint website : www.centerpointenergy.com
Tweet: energyinsights
CenterPoint Energy Corporate Head Office address
1111 Louisiana St, Houston, TX 77002, USA
Also Read: Baby Trend complaints email & Phone number
About CenterPoint Energy
CenterPoint Energy is a Fortune 500 electric and natural gas utility serving several markets in the U.S.
More contact number's of CenterPoint Energy
Report a Gas Leak: 713-659-2111 or 888-876-5786
Customer Service / Report an Electric Power Outage: 713-207-2222 or 800-332-7143
Report Downed Power Lines: 713-207-2222
Report Electricity Theft: 713-207-7225 / 877-570-5770
Products & Services
Also Read: Banana Hobby complaints email & Phone number
Hopefully, We helped you to get some genuine records for CenterPoint Energy Complaint information.
Use below complaint form to discuss problems you have had with CenterPoint Energy, or how they have handled your complaints. Initial complaints should be directed to CenterPoint Energy directly. You can find complaint contact details for CenterPoint Energy above.
CenterPoint Energy Customer Reviews
CenterPoint Energy
Average rating:
1 reviews
Jan 20, 2020
clean up behind yourself
City where company is located (optional):
4141 1st. ave. north st. petersburg
subcontracters working on street lights cut limbs to get to light n left limbs in my front lawn at 4141 1st Av. north st.petersbug Fl. Basic rule clean up behind yourself. thank you